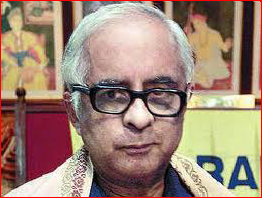 Photo Courtesy by The hindu
Musicologist and scholar Dr. V. V. Srivatsa aged 71 passed away on April 21. He was a resident of Alwarpet for over 25 years.
He was the son of late V. V. Ramadurai and Indira Ramadurai.
Srivatsa finished his PUC at Madras Christian College and engineering at the Guindy College of Engineering. He did his masters from a university in Germany.
He went on to do his Ph D in music from Venkateswara University, Tirupati. He went on to immerse himself in music research, talks and teaching assignments.
Srivatsa was the Secretary of The Music Academy and also served on its Experts Committee.
He authored many books and wrote articles on music and on engineering and taught the theory of music in many colleges and universities.
He was a composer himself, said a family member. He was also an expert on saint composer Dikshitar.
Srivatsa is survived by his elder sister Maitreyi Ramadurai and son Harsha Srivatsa.
The family can be reached at 10, 1st Cross Street, TTK Road, Alwarpet. Ph: 2432 0533.