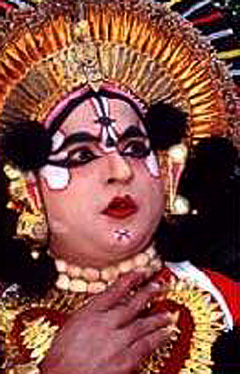 From Dec.26 to 31 at Sri Krishna Gana Sabha, Chennai
This year's Natya Kala Conference ( 31st edition) convened by senior dancer and guru Shanta Dhananjayan is to be held at Sri Krishna Gana Sabha, T. Nagar, Chennai from Dec.26 to 31.

The theme is ' Abhyaasa Sampradaaya'. The theme focuses on the developments which have taken place in the teaching/training and presentation of classical dance forms.
This conference pays tribute to the great gurus Thanjavur Vadivelu and to Vazhuvoor Ramayya Pillai whose bi-centenary and centenary are being celebrated respectively.

Scholar B. M. Sundaram inaugurates the conference and talks on the gurus whose legacy lives on today.


Dancers who carry on these legacies will share their learnings too.
Through the days, experts will present their papers on Yakshagana, Chau, Chattriya, Kutiyattam, Manipuri and Mohiniattam. thus completing coverage of the major dance styles. The focus was on Bharathanatyam last year.
Big names in each discipline will also provide lec-dems.


The Sangeet Natak Akademi has provided generous support for this year's conference.
Registration is now open.
E-mail queries to - nkc.skgs@gmail.com and copy mails to - bkalanjali@gmail.com.