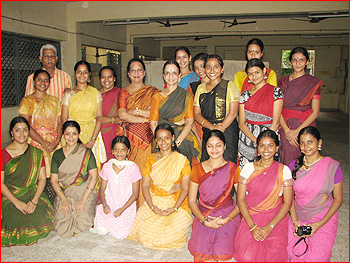 Preyatnam and Dr. V. Raghavan Centre for Performing Arts, Chennai hosted a special workshop for Bharatanatyam dancers in the city recently.
In the first session of the workshop a rare varnam of the Tanjore Quartette was taught by Priyamvada Sankar, a senior disciple of late T. Balasaraswati. Priyamvada propagates this dance tradition in Montreal, Canada.
Preyatnam is a Chennai-based body which aims to provide workshops, training and unique opportunities to perform to young artistes in the city. Contact dancers Sreelatha Vinod - 9840310577, Sasirekha - 9444019024.